Ely is Ranked as the Happiest Place in Cambridgeshire
It isn't always easy to calculate the level of happiness of the people living in a certain part of the world. However, a recent survey has shown that Ely is the happiest place in Cambridgeshire and one of the top spots in the East of England in terms of contentment.
The Full Details
The survey in question looked to find the happiest place to live in the UK in 2020. Their overall winner for last year was St Ives in Cornwall, followed by Skipton in North Yorkshire and then Leamington Spa in Warwickshire. However, if we focus on the East of England, we can see that Ely sits snugly in fourth place on the list.
The only places ahead of Ely in this part of the country are Bishop's Stortford, St Albans and Hitchin, which are all in Hertfordshire, while Norwich takes fifth place. This means that Ely stands out as the top place in Cambridgeshire on this list. What are the main factors that help to explain why this is the case?
What Makes It Such a Happy Place?
The list of things to do in Ely is impressively long for a city that has a population of just about 15,000. It is one of the smallest cities in the UK, alongside the likes of St Davids in Wales and Chichester in West Sussex, but has a list of things to do and see that wouldn't look out of place in a bigger city. The key attraction here is the famous cathedral, on which construction began in 1083. It was rightfully regarded as one of the wonders of the medieval world according to some lists.
Other interesting things to visit here include the stained glass museum and shop, as well as the former home of Oliver Cromwell. These places undoubtedly help to make the residents feel proud of their city, but what about the activities that the locals can enjoy, such as cultural and social events? A look at the list of what's on in Ely shows us classical music shows, rock 'n' roll nights and ballroom dancing, among other things.
With natural spots such as Ely Country Park and Jubilee Gardens mixing with a wide range of businesses and shopping opportunities, this is a place that has more things to do than its size suggests. The Maltings Theatre and different cinema options mean that there are plenty of activities for a variety of tastes here. The 2020 results were an improvement on the same survey when it was carried it in 2019. At that time, Ely was ranked sixth in the region and the good score was also said to be due to the friendliness and politeness of the locals.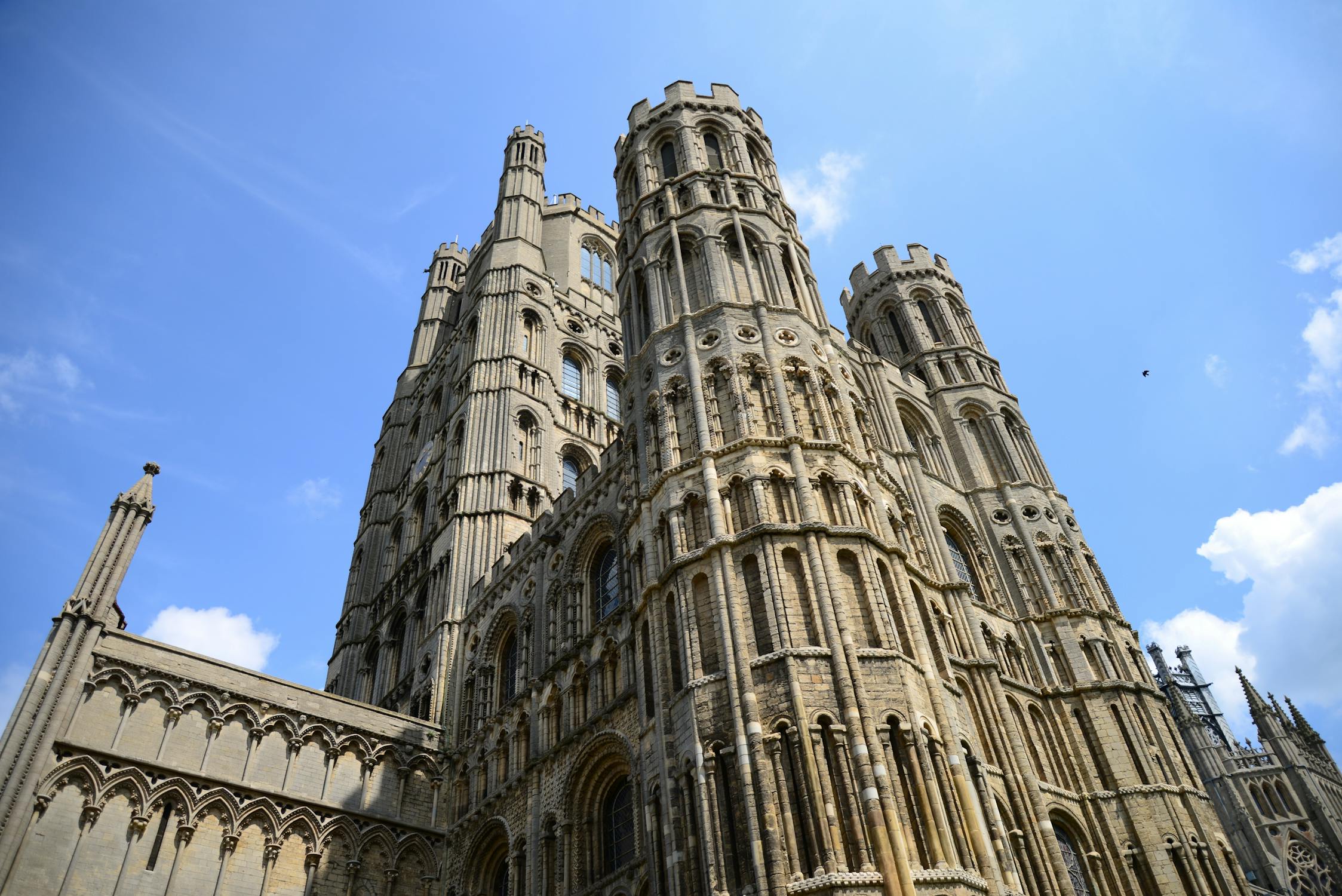 How Has the Internet Helped Bring New Options?
For a relatively small city like Ely, it's impossible to contain all of the attractions and facilities that can be found in the likes of London or Cambridge. Yet, the easy access to these bigger cities means that Ely residents are spoiled for choice when it comes to making a short trip for something different.
The internet has also helped enormously in expanding the list of options available, as people living here can now shop online for just about anything under the sun through sites such as Amazon and eBay. 2021 has seen the arrival of a new online food delivery service to the city, while Uber offers its private transport service in the Cambridge and East Anglia area too. There are also plans for bus services in Cambridgeshire to use a more technologically advanced approach, allowing a doorstep pick-up service that can be ordered in advance.
The advent of the internet also means that any location can become an entertainment hub. For instance, with no land casinos based in Ely, the arrival of online casino sites like Betway has provided a new entertainment choice. Locals can look for a casino that has a wide range of themed slots such as Immortal Romance, Chicago Gold and Lucky Leprechaun. These sites also include classic table games such as roulette and blackjack, with live dealer versions now using live streaming technology to bring the games directly from a casino setting to anywhere with an internet connection.
In terms of other types of home entertainment available online, the rise of live streaming has introduced many other new options for Ely residents. Live music streaming on YouTube has proved incredibly popular, giving Ely's music fans a chance to catch current concerts from artists who don't have any plans to visit this part of the world anytime soon. Gaming fans can also play online or watch renowned gamers stream the action from online platforms.
So, although Ely has a lot to offer that is unique to this charming, historic city, there also are entertainment options that are accessible to everyone, transcending location and the need for physical venues. From shopping and leisure activities to playing table games online or watching streamers play anything from instruments to the latest video game, the internet has provided a new level of variety and accessibility.
It seems that the happiness felt by Ely residents is down to a variety of factors, which combine to give an interesting, friendly place to live that offers enough things to keep the smile on just about anyone's face.